Transition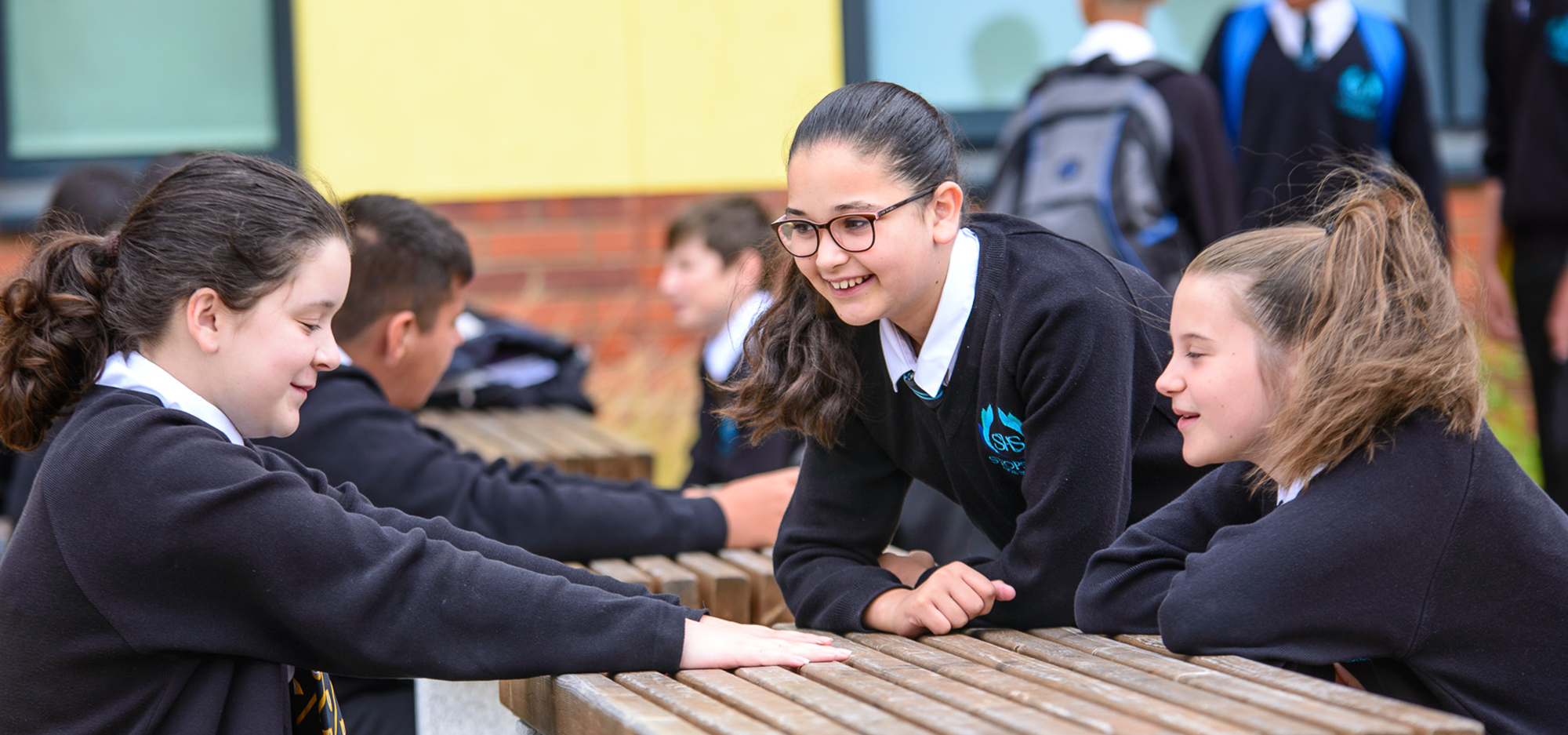 At Stopsley transition is at the heart of everything we do. We are aware that a careful and well thought-out transition process is key to ensuring a smooth transfer from primary to secondary education.
In the months leading up to their first day, we want your child to have opportunities to meet other students, get to know their teaching staff and familiarise themselves with their new surroundings.
We host numerous events throughout the spring and summer terms before students begin in September. These include taster lessons in a wide range of subjects, activities in our superb facilities, invitations to an array of performances, tours of the school and induction days.
These are all designed to ensure students and parents are well prepared and feel comfortable and excited about joining Stopsley; it also allows us to get to know each student and help plan for their success at our school.
Transition Pack Documents
Art Sketchbook & Locker Order Form
Home School Partnership Agreement
Approved Trouser and Skirt Styles
What our parents have to say:
"The transition process was one of the reasons I chose Stopsley for my son. I think the process is excellent and by the time my child started it was like a home from home for him."
"A fantastic start. My daughter is enthusiastic, relaxed, and thoroughly enjoying school."
"Transition was very smooth and informative for both children and parents. My child felt very secure and happy to be moving up to secondary school. I have no concerns that needed addressing, but I'm sure the procedures that had been put in place would have been effective as all routes of communications were clear and precise."
"The transition information sessions were well planned. Transition/summer weeks were an excellent idea, which gave my son the chance to meet new friends and teachers."
/_site/data/files/docs/transition/EB3C2F188C61D8B88C733568244D78E9.pdf