The Stopsley Way
The Stopsley Way: Teaching and Learning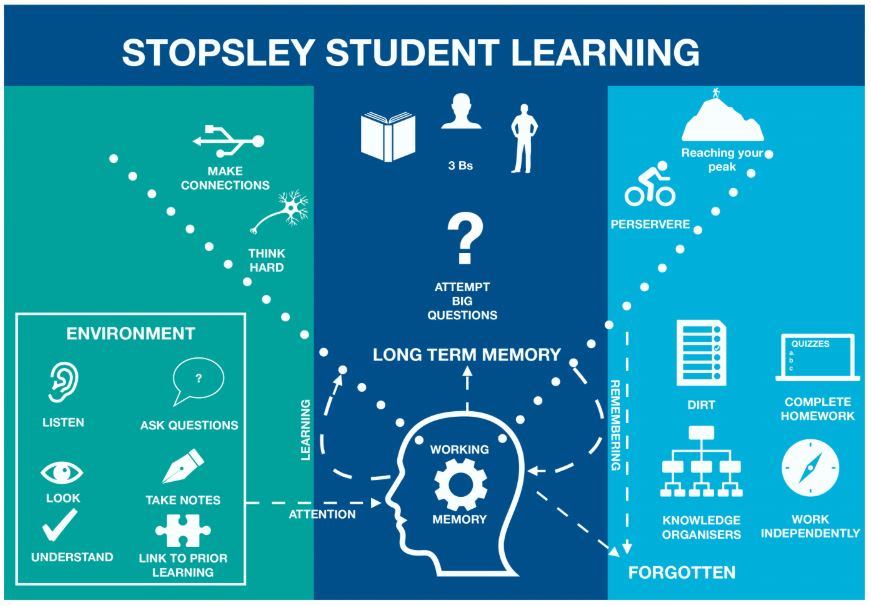 At Stopsley we use understanding of the science of learning to make sure our students get the most out of the classroom and curriculum opportunities.
We support students to attend to their learning through carefully planned questions. This supports students to think hard helping them to develop cues. This supports knowledge to go into their long term memory and allows for recall and retrieval of the knowledge later.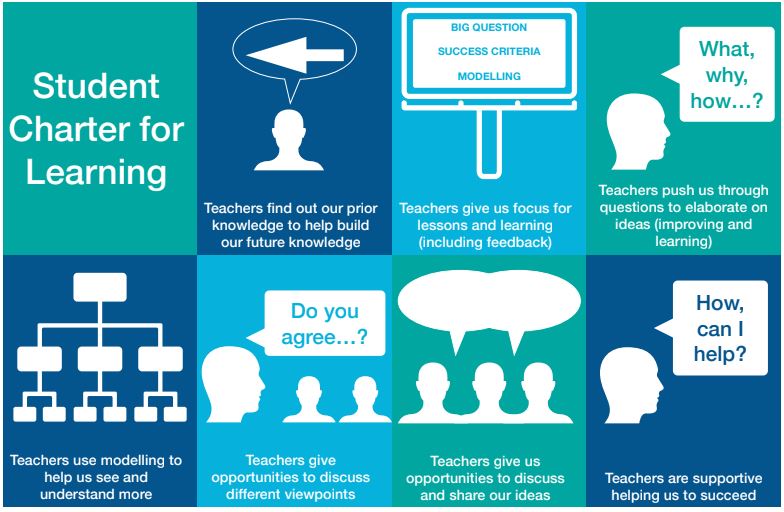 At Stopsley we believe in collaboration with all of our stakeholders; staff, students, parents and governors. With the support from our Student Voice Teaching and Learning team, we have compiled a Student Charter for learning. This charter identifies the expectations of students to support them with their learning. The Student Charter compliments the essence of the Stopsley Way and supports the responsive teaching approach we have adopted.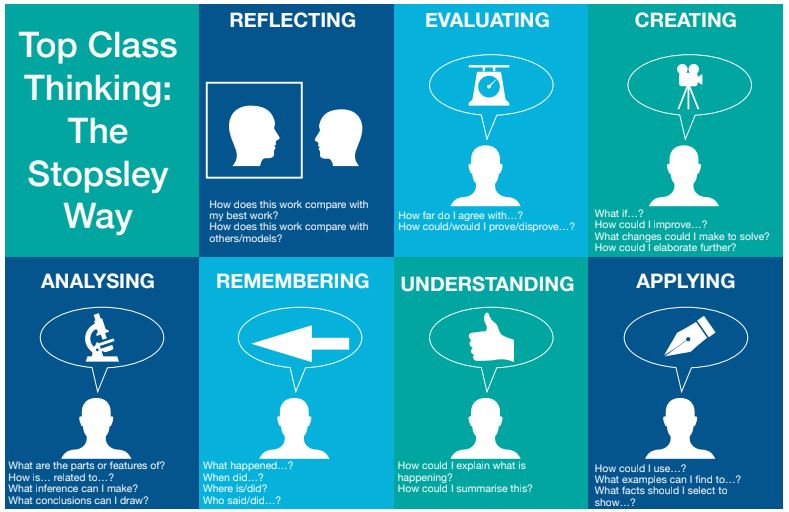 At Stopsley we embrace how students learn from a science and cognitive perspective.
We understand fully how students learn and the importance of long term memory. Therefore, we encourage and support our students to think hard helping them in their learning journey.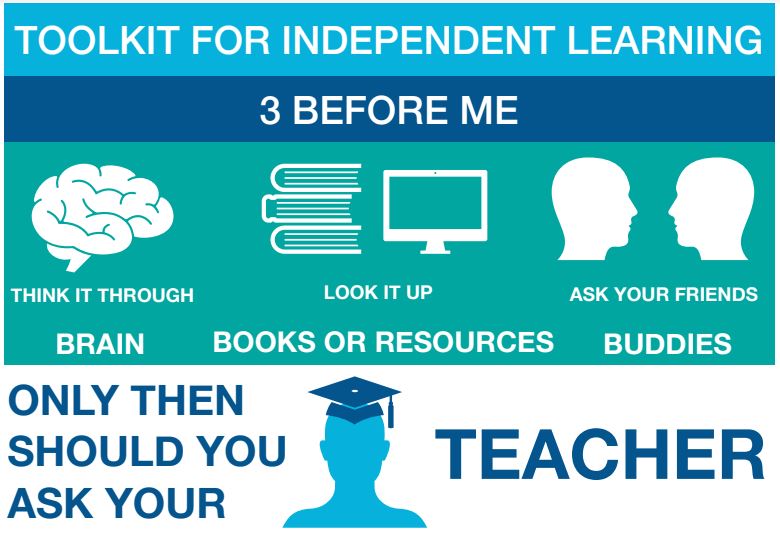 At Stopsley we want to ensure that all students have the opportunity to fulfil their full potential.
We want students to take control of their own journey's writing their own story.
To do this we will provide the students with opportunities throughout the curriculum to grow as independent self regulated learners. These skills will support the students in their life journey's.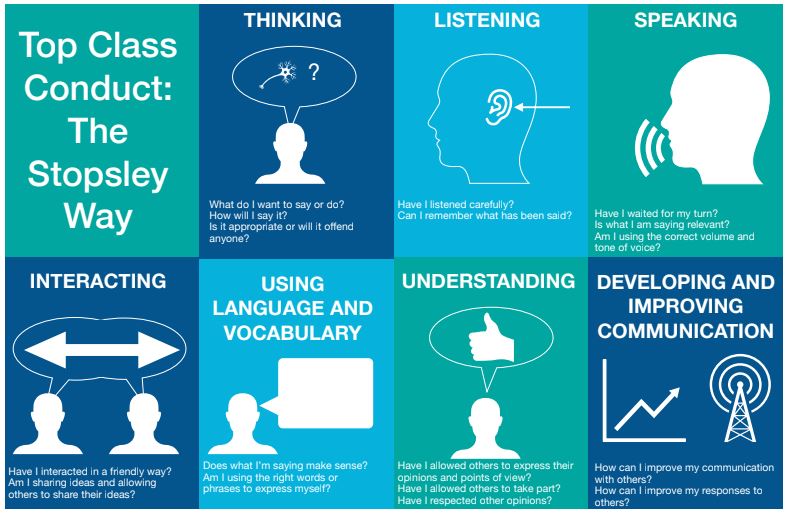 At Stopsley we believe that how we interact with one another is crucial for our continuous growth.
We believe we are STRONGER TOGETHER and how we communicate with each other will support our growth.
By communicating effectively we can respect our various opinions and viewpoints whilst growing our understanding of the world around us.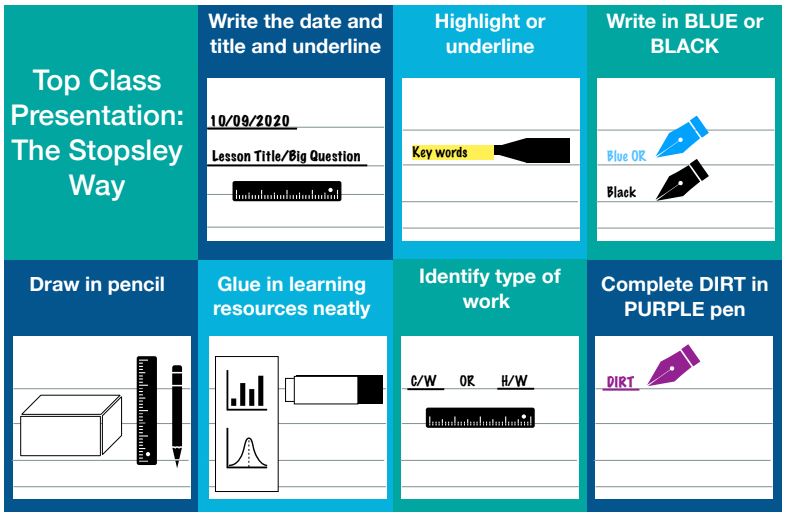 At Stopsley we encourage all our students to take pride in everything we do. We understand the importance of appearance.
Our 'Top Class Presentation' supports the students to continuously demonstrate their pride in their learning.
Stopsley Top Class Student Presentation:
Please click here to view the presentation on Top Class Students