Art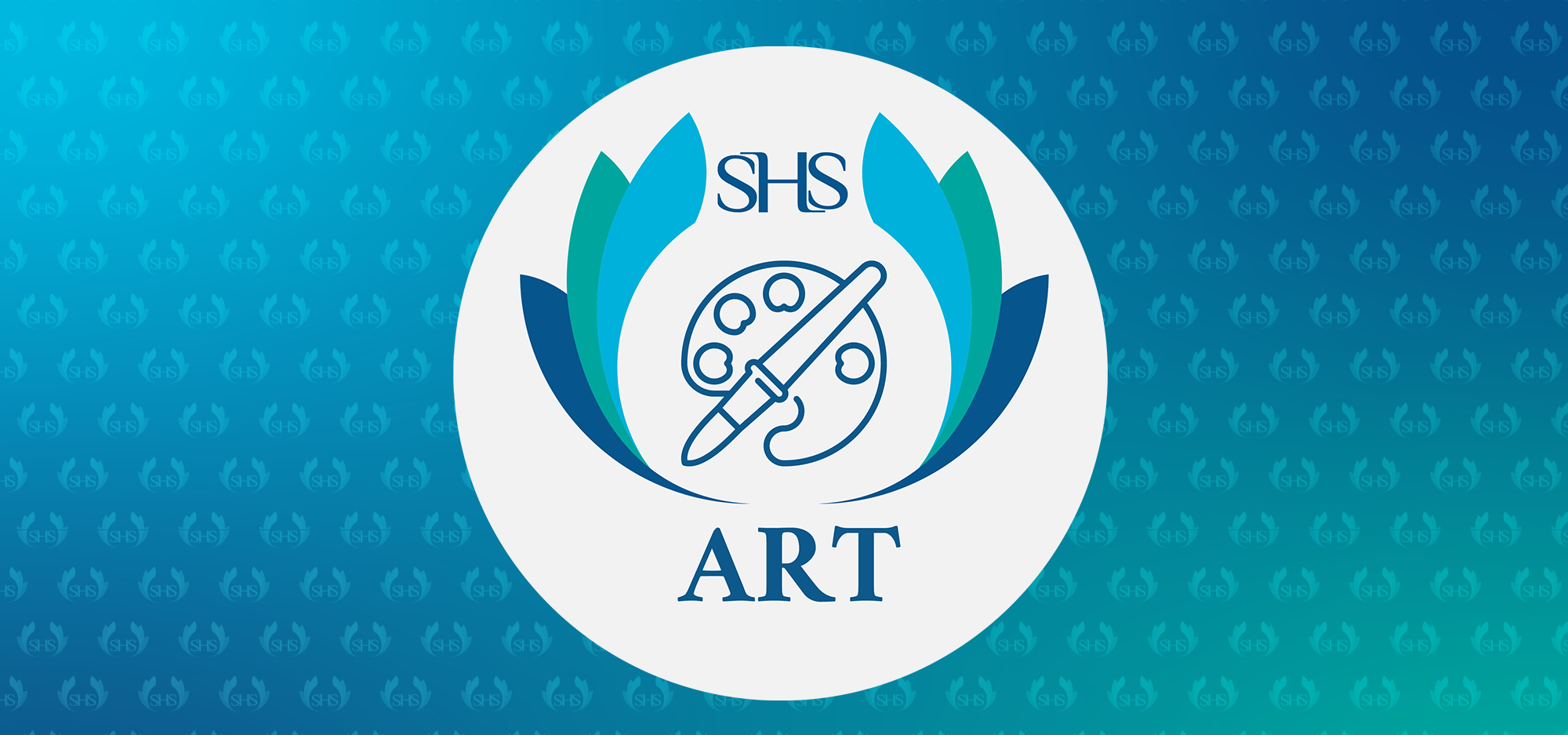 Head of Department
Ms L Montague
Email: lmontague@stopsleyhighschool.co.uk
Course Overview
Intent
The Art department aims to provide high quality, meaningful education that engages, inspires and challenges all students as well as meeting the aims of the national curriculum for art and design that all pupils:
produce creative work, exploring their ideas and recording their experiences

become proficient in drawing, painting, sculpture and other art, craft and design techniques

evaluate and analyse creative works using the language of art, craft and design

know about great artists, craft makers and designers, and understand the historical and cultural development of their art forms.
The intention is that the Art curriculum fosters creativity, critical thinking and determination in all our students. We want Stopsley students to continue into further education or the workplace as knowledgeable, imaginative and innovative young people with the ability to think creatively and critically. These transferable skills are a valuable currency and have a lifetime value for our students in any career direction they decide upon.
Implementation
Teaching and learning are structured around conceptual ideas in Art. Art in the 21st century is very varied and we aim to introduce students to many different ideas and ways of seeing art with the intention to promote discussion, experimentation and encourage creativity. By making the curriculum current and relevant we also aim to support their engagement and growing understanding of the visual world of the 21st century.
Schemes of work are planned with repeated opportunities for creativity and skill-building as well as to be meaningful and to consolidate learning over each year. Through a wide range of projects from Africobra to the Bauhaus students are introduced to as broad a range of artists as possible. The breadth of materials within the art department means students can enjoy the opportunities of working and experimenting in clay, printmaking, photography, photoshop and mixed media as well as watercolours, oils, acrylics and drawing media. Through set tasks, research, experimenting and documenting their results students are encouraged to explore new ideas and projects within these different media.
We encourage students to experiment and challenge student thinking. All students are required to explore their own views of art and to analyse artists both independently and in discussion as a class to develop student's critical thinking skills. The department references a diverse range of artists, reflecting artists of historical and contemporary significance and at the same time the diversity of cultural backgrounds within the school.
Impact
The range of projects that are studied gives students who go on to study Art at GCSE a good foundation from which to begin their Key Stage 4 studies. Projects in Year 9 make those direct links to future careers, such as Graphics, Design, Marketing & Media etc and help guide and support students in their GCSE subject choices. For those who may not wish to pursue the subject at GCSE they will have experienced and seen first hand the value of creativity within the Arts and its links and importance as a transferable skill to other careers. All students will have a level of visual literacy skill which they can use to navigate and decipher the visual world of the 21st century and some appreciation for the arts and its value for improving the quality of life in society.
Key Stage 3 Curriculum
ART - Year 7,8 & 9
Aims
To build ever more confident and creative students
To encourage students to become insightfully visually aware of their environment and how art links to the environment both in reflecting environmental challenges but also changing our environment through artistic intervention
For students to develop a basic understanding of the formal elements of art
To explore different media that relate to career choices and build confidence in exploring new techniques
To encourage creativity and develop imaginative skills that connect across different career paths
To realise that artists come from a wide variety of backgrounds and contexts and use a variety of methods and techniques that reflect those contexts
All four aims of the NC are challenged, developed and supported: creativity, skills, the ability to analyse and evaluate artwork and the development of a student's theoretical, historical and contemporary knowledge base.
By the end of Key stage 3 students will have built on their skill and knowledge and explored in project coursework the possible careers that link back to art such as Graphics, Product Design, Marketing etc. This will enable students to consider possible career paths that might be supported by the GCSE course as well as providing opportunities for creative expression.
Key Stage 4 Curriculum
ART - Year 10 & 11
Aims
To develop articulate, confident and creative students
To encourage students to be consistently visually aware of their environment
To encourage students to develop individual responses to projects and to begin to discover their own artistic language
For students to acquire a thorough understanding of the formal elements of art and an ability to analyse and articulate them.
To explore different media and build confidence in exploring new techniques
To encourage creativity and develop imaginative skills
To encourage critical and reflective analytical skills and to support the development of the language with which to articulate those thoughts.
To begin to understand that artists have a variety of techniques
To expand students understanding and knowledge of a wide range of art references and movements
All four of the assessment objectives of the GCSE course are addressed repeatedly across projects
AO1: Develop ideas through investigations, demonstrating critical understanding of sources.
AO2: Refine work by exploring ideas, selecting and experimenting with appropriate media, materials, techniques and processes.
AO3: Record ideas, observations and insights relevant to intentions as work progresses.
AO4: Present a personal and meaningful response that realises intentions and demonstrates understanding of visual language.