Hair Today, Gone Tomorrow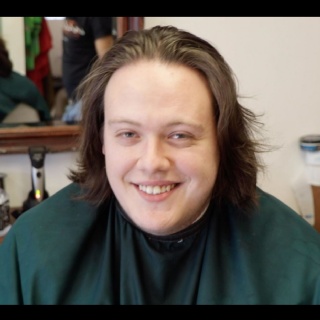 Mr Bacci's charity challenge
Every now and again I have moments where I reflect on my career choice and feel nothing but pride. Wednesday 21st of March was one of these days. A month ago, Form 1F as part of the First Give initiative nominated Cancer Research UK as their chosen charity. As a group they decided the best way to get people to raise money was to put something valuable on the line - something valuable to me.
Thus, Bacci's barbers came to be, a program where spare change could turn into a chance to humble the Australian Sensation(tm) and remove my Samson-esque locks from my head. I thought I was safe, I thought £200 would be an unattainable Everest for spare change to even attempt to scale. How wrong I was.
As I sit here writing this down, head as cold as can be, I feel immense pride in the hard work of form 1F, led by Miss Trudgian, I hope that Cancer Research UK's hard work finds a cure.
Well done Miss Trudgian, Well Done 1F.
Mr Bacci
Olympia House Leader