Open Evening and Morning Success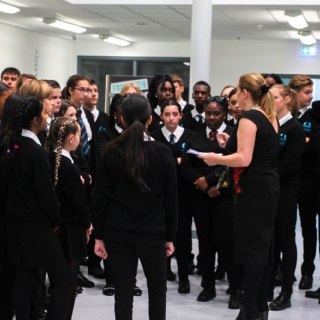 A huge thank you to our students for ensuring that our open evening and morning were such a huge success. Our tour guides were amazing, they had an extensive knowledge of the school and our visitors were full of praise. Well done to all the departments for showcasing the learning going on at Stopsley.
Here are a selection of quotes from attendees from the event:
"Stopsley was our third choice until we visited tonight. It has just jumped straight to number one so we are going home to check out the bus schedules." Parent from Wigmore Primary
"This is the third open evening we have been to this week. It really does have a family feel. At one of the other schools they were promoting family, but it felt forced. At Stopsley it had a natural family community feeling" Parent from Someries Junior
"The lad (Daniel) who showed us round is a real credit to your school! The building and facilities are very impressive & the staff were great. Important decision time…" Via Twitter
"I would like to acknowledge one of your students who gave us a tour of Stopsley High School at the Year 6 Open Evening last night. We were shown around by a lovely polite young lady called Hannah. She was a perfect ambassador for your school, she was helpful, polite, friendly and was by far the best tour guide we have had – we have been to 3 school open evenings this week. Hannah answered all our questions and our child's questions, she took us to wherever we wanted to go, waiting patiently, and nothing was too much trouble for her. I just wanted to say thank you to Hannah." Terry (a happy parent)
I just wanted to say that this is the 4th school I have worked at and it's the best school I have worked at. Every member of staff I have seen really goes above and beyond for each child and treats them like the individuals they are. I'm very proud to work at Stopsley! NQT (Newly Qualified Teacher)
---
Here are some highlights of Stopsley students volunteering their time on our successful open evening.