Easter Cake Competition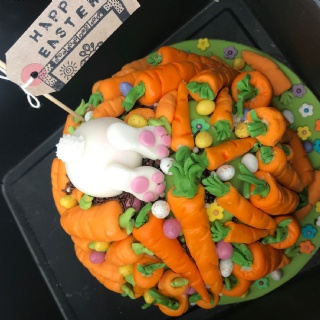 Thank you for all the pupils and staff that entered with their artistic creations. We had quite a challenge to choose an overall winner.
1ST YR 7 Baye Cooke-McDonald
2ND YR 7 James Ball
3RD Teachers prize Mrs Partridge
Several of the cakes were actioned off and the rest were sold to pupils.
Total raised was £90.00 which will be split between Sports relief and National Autism week.
Mrs Waygood and Miss Robinson