Stopsley High School Readathon - March 2018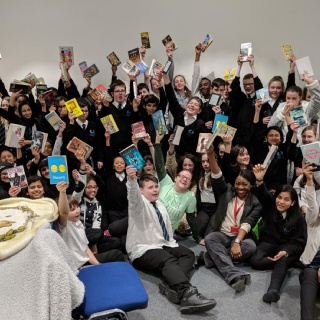 On World Book Day enthusiastic students gathered in the library to take on a four hour reading challenge to help give brand new books to children in hospital.
To encourage its pupils to read for pleasure, Stopsley High School has just completed another successful Readathon sponsored read. Students rose to the challenge, reading as many books as possible during the four hours to raise money for seriously ill children. Their achievement will also earn the school free books provided by Readathon in partnership with Scholastic Book.
Since its inception in 2016 SHS Readathon has raised over £2000 for the UK charity Read for Good which uses the sponsorship money raised to provide a regular supply of brand new books and regular storyteller visits for all major children's hospital in the UK.
At the end, students were very tired but happy they participated. Aaron King -3BD describes it as a "Readtastic event" as he loves reading and the opportunity to help children in hospital was an added incentive.