World Book Day - March 1st 2018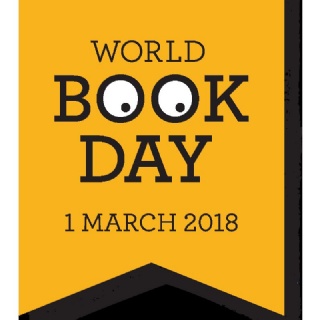 Over fifty students at Stopsley High School will be taking part in Read for Good® (Readathon) – a national sponsored reading event – to encourage students to read for pleasure whilst helping children in hospital at the same time. This event will take place on World Book Day, Thursday March 1. Students will complete 240 minutes reading in the library and need your motivating and support to complete this challenge.
The money raised helps seriously ill children in the UK, and helps Read for Good® to provide books and storytellers to children in hospital. Children have received sponsorship cards so if you are interested in sponsoring a pupil please see the names attached or you may click on this link to sponsor a pupil:

https://readathon.secure.force.com/sponsor/?accountId=&type=sponsorship

By taking part in Readathon, as well as encouraging reading and helping children in hospital, our school will also be earning free books to boost the school's library so please do support us and give generously.
Students Participating
| | | | |
| --- | --- | --- | --- |
| House 1 | House 2 | House 3 | House 4 |
| Karol Ulanowski 1LT | Scott Rouse 2GS | Ella Wallace 3BD | Anika Parvaz Ali 4CG |
| Katie Flemons 1LT | Khadeejah Khan 2GS | Aaron King 3BD | Beth Riley 4CG |
| Aribah Ahmed 1LS | Adam O'Mahony 2GF | Crystal Smith 3EN | Iisa Tahir 4CG |
| Abigail Shaw 1LS | Aleesha Ahmed 2SLB | Byron scully 3ASH | Keira Hughes 4GB |
| Glory Igbinovia 1MAT | Aamirah Rasheed 2SLB | Charlotte Lovelock 3SWA | Aimee Christian 4GB |
| Fabiya Ali 1MAT | Paula-Daniela Ledaine 2ND | Toby Chalkey 3SWA | Radia Ali 4GB |
| Laila Nasir 1MAT | Mailaca Sadiq 2ND | Trishna Bhungal 3SWA | Alex Hale 4CCP |
| Nayma Alam 1JH | Samjida Hossain 2KW | Georgie Dearden 3SWA | Eabha Dean 4CCP |
| Micaiah Douglas 1DB | Naomi Karima Varga 2KW | Sehajkeerat Kaur3LSX | Jessica Green 4CCP |
| Yusef Ali 1DB | Olivia Zalcizewska 2AO | Thomas King 3ST | Joseph Morrison 4CY |
| Faith Cissell 1DB | | Inayah Begum 3ST | Andre Pinhao 4HPA |
| Eve Sutton 1DB | | Seran Allen 3KS | Molly Lewis 4HPA |
| Kimberly Khan 1AKA | | Wiktoria Kordys 3JK | Arshamrit Kar 4HPA |
| Inayah Islam 1AKA | | Corey smith 3ks | Isabelle Horne 4HPA |
| Keira Singh-brar 1AKA | | Aleksandra Bajan 3KS | Theresa Mbemba 4HPA |
| Michal Ulanowski 1AKA | | | Jasmine Uddin 4TA |
| | | | Zaynah Islam 4TA |
| | | | Nafisa Ali 4JB |
| | | | Samah Mostafa 4JB |
| | | | Ana-maria Thorp 4PD |
| | | | Laura Goodenough 4NB |