Ex Year 11 Awards Evening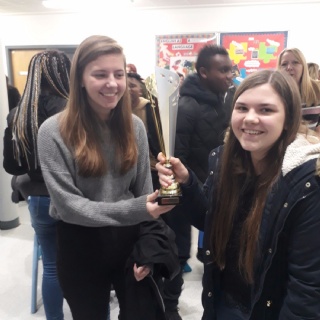 On the evening of Thursday 16th November we were joined in a celebration of their success by last years Year 11. They all collected their GCSE certificates and spent the evening sharing memories and catching up on what they had been doing since they left in June. It was wonderful to hear so many success stories about how well they were all doing. As a year group they produced the best ever GCSE results in Maths and English despite the exams being more rigorous and challenging, this has enabled them to progress to the next stage of their careers.
We wish them all the very best for their future and thank them for all they did for our school!
Jon Williets
Deputy Headteacher