Stopsley at the Skills Show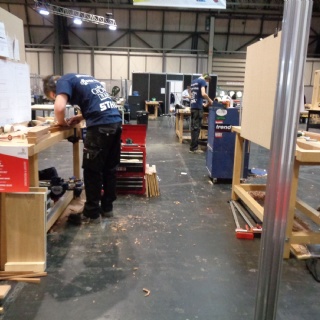 On Thursday 16th November 36 Year 11 students accompanied by Mrs Huggins, Mrs O'Brien ad Mr Watson travelled to The NEC in Birmingham to attend the annual Skills Show.
It was a fantastic opportunity for students to experience a variety of different careers sectors everything from engineering, medicine, and the armed forces to butchery, journalism and beauty!
Students got the chance to have a go at building their own mini metal toy or checking how blood pressure is taken to name a few. It was a fantastic event visited by a few hundred other schools and a real chance for students to see careers brought to life!!
"I had a great time, it was so good seeing all the different career options there are…"
"It was amazing, I didn't know there were so many things I could do"
"It has come just in time for choosing my options"
Looking forward to next year!
Mrs Huggins