SHS Transforms the Student Reading Experience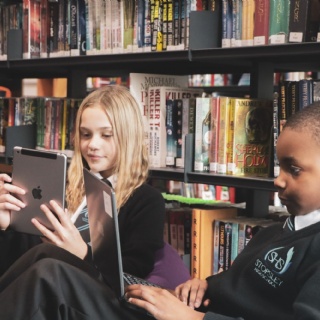 During this time of the pandemic, technology has become increasingly valuable in supporting new generations of lifelong learners and readers. Now, Stopsley High School is using technology to expand access to digital reading materials by connecting our students with the school's collection of ebooks and audiobooks through the Sora app.
The app allows for a convenient and personalised reading experience which will promote literacy, digital learning and develop a passion for reading.
Sora is available for students and staff to download through the Apple App Store, Google Play Store, and from the RM UNIFY app library. It is also available for use in web browsers at this LINK.
To learn more about accessing Sora, please email our librarian at:
jreid-nevard@stopsleyhighschool.co.uk
"Sora is a great way of reading books at this time especially for students isolating, it's really easy and it's a great way to read books. You just search for the book you want to read and it comes up instantly. The book I'm reading right now is fantastic and it's The Beast Of Buckingham Palace by David Walliams. I would totally recommend any student to use Sora." Inaaya H - Year 8