Visiting Wadham College, Oxford University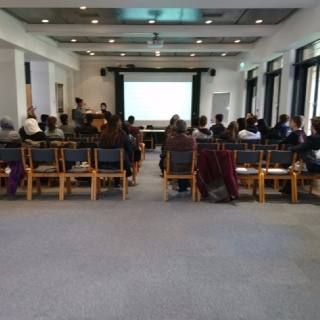 Lewis Young-Tomlin visits Wadham College
First of all, you may want a bit of information about Wadham College. Wadham College is one of the constituent colleges of Oxford University. Nick and Dorothy Wadham founded Wadham College in 1610 who wanted this building to have something to do with education. Sadly, they both died before the university had finished. It is one of the biggest colleges in Oxford.
The college is incredibly beautiful, and as you are walking through, it doesn't feel like a college. It feels like you are just walking down the street; all the buildings are modern and just look stunning. Everyone's presentations were excellent, and when we were taken around the college for the tours, it seemed like a great place to study at in the future. The warden at the time, Lord Ken Macdonald, was a great person to meet at the end of the day and gave some useful tips and advice. All the departments that make up Wadham look great and The Bodleian Library is also a 5-minute walk away makes looking for a book simple as ever.
It was a wonderful experience to go to one of the colleges of Oxford for a day and I'd love to go back in the future.
Lewis Young-Tomlin