CBBC's Step Up to the Plate Winner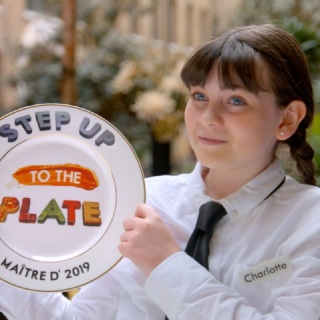 Stopsley's own Charlotte Lovelock took part in the television competition, which challenges youngsters to run a restaurant. Charlotte reached the finals on Friday 30th August and was crowned the winner of the front of house team.
Fred Sirieix, maître d' of Channel 4's First Dates, remarked on Charlotte's progress in the competition "What is the most remarkable about Charlotte's trajectory from the heats to the finals, is that she's a changed person and she believes in herself. I can't believe how much she has learnt and progressed"
Charlotte said of her victory: "I didn't think I'd make it to the semi-finals let alone go all the way and win it"
We are very proud of Charlotte's success and she completely embodies Stopsley High School's values; ambition, endeavour, success.