STEM Champion Conference at Stopsley High School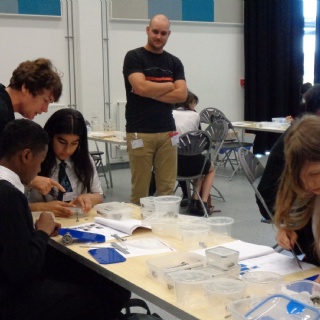 The STEM Championship Conference was hosted at Stopsley High School on the 29th of June, which was designed and organised by Develop & STEM Champion. STEM Champion is an organisation founded by university students, and its vision is to improve young people's awareness of Science, Technology, Engineering and Mathematic Subjects. 8 Luton schools took part in the event, competing in a Kit Car and marshmallow tower challenges, whilst getting to know more about nanopositioning and motion control during an interactive hexapod demonstration.
The event was set to show the diverse range of careers that are available in the science, technology, engineering and maths industries; giving opportunities to ask questions about career pathways, and allow students to get a hands on experience in the fields they may be interested in.
Please see our gallery for more pictures.