Wadham College Trip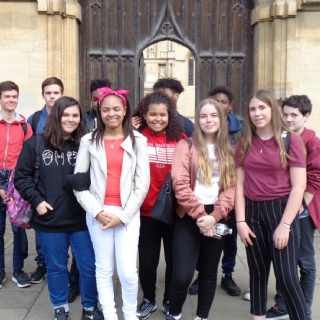 Our careers department took 14 Year 10 students for an aspiration day to Wadham College, Oxford.
The students, Raymond John, Aimee Brown, Amy Willett, Tierique Bridgeman-Carty, Maimuna Binte-Sharif, Alicia Young, Corey Butler, Liyah Williamson, Cerys Wrigley, Jessica Witter, April Vinn, Daniel O'Mahony, Ben Pateman and Tyrell Drummond all participated in an Academic taster session delivered by Oxford University tutors, which included different types of slavery in Constantinople during the 1600 and Maths & Science in Biology. The day was rounded off with a tour in one the city's museums.
All students learned the value of a university education, entry requirements for Russell Group Universities and first hand experiences from a student ambassador. Our students behaved extremely well and they participated in every activity with enthusiasm.
Well done!!