SHS takes on a BRONZE Duke of Edinburgh assessed expedition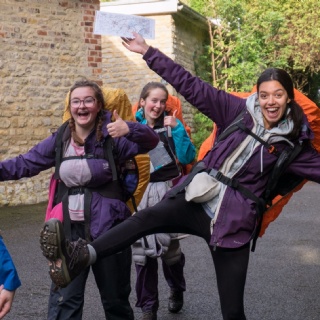 On a wet windy weekend halfway through September, Mr Bond, Mr Wise, Mr Swain, Mrs White and Mrs Bull decided that instead of a relaxing weekend; they would rather spend it with 42 Duke of Edinburgh Year 10 students. So tents were pitched, dinners cooked and brains mentally prepared for the task ahead.
Finally the rain relented and the students were able to take cover and increase their knowledge by visiting 5 churches in the Cosgrove area.
All returned safe, sound and soggy but very successful.
Another great DofE experience.