Successful Exam Results at Stopsley High School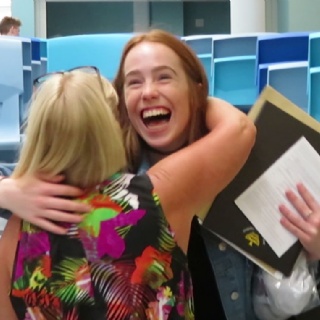 BEST EVER results for ENGLISH (69%) and MATHS (68%) for STOPSLEY HIGH SCHOOL 2017 with the more rigorous GCSEs.
Stopsley High School is proud to report another successful set of results in this year's summer exams. Students, staff and parents have all worked hard to ensure the very best results.
Our English and Maths results have improved significantly this year despite the challenge of new courses and grade changes.
We are very proud of our students. They work hard and the staff go the extra mile to support them. I would like to pay tribute to our Stopsley Community; parents, students and teaching staff who have joined forces to ensure the best possible outcomes for our young people.
Among our top performers this year were;
Christopher Forest, Jessica Lobo, Musa Choudhury, Muhammed Chowdhury, Zoe Guy, Rohan Patel, Nicky Yan and Niamh Crawford, who all achieved the new level 9 in either English or Maths along with top grades in most of their other subjects.
Stopsley High School would like to wish all our year 11 students every success in the future!