Annual Art Exhibition Success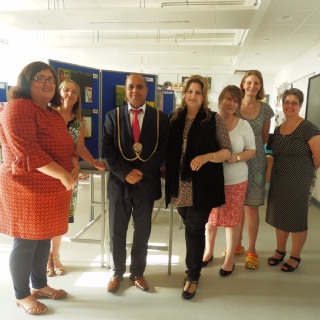 A good turn out for Stopsley GCSE Year 11 Art and Photography students.
The Art department was filled with parents, students from all year groups, staff and even the Mayor of Luton on Wednesday (21st June) evening.
Our annual celebration of our successful, skillful and dedicated students were met with awe by our visitors.
A huge thank you to everyone who attended and the staff who dedicated their time to set up the exhibition (and make cakes!). Finally to the students who worked so hard to achieve their best.