A Welcome from the Headteacher
HIGH EXPECTATIONS, HIGH ACHIEVEMENT AND LEARNING FOR LIFE
We are an 11-16 community school based on the Hertfordshire/Bedfordshire borders. We had the privilege of moving into a new school building with excellent facilities in January 2017.
We work hard to ensure that high standards of teaching and learning are delivered to our students within a caring environment. This is successful because all students, teachers, support staff, governors, parents and partners work closely together to raise standards, aim high and aspire to achieve the best for all our students.
We want our students to become confident,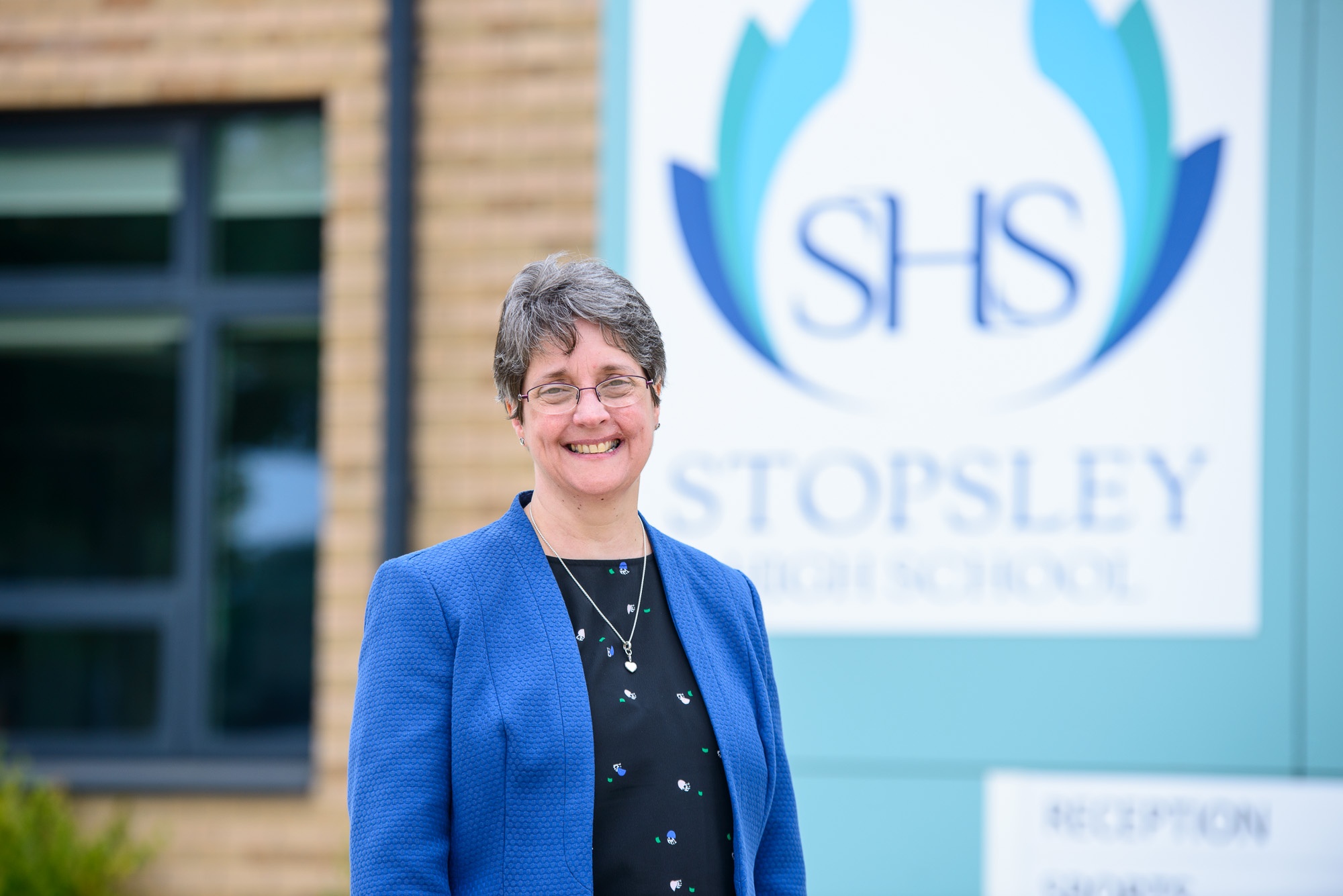 capable adults who are successful in their lives with a firm foundation to take on the challenges of life. To this aim we work within a caring and inclusive context, ensuring that equality of opportunity, respect and fairness are at the forefront of all that we do.
We hope that you will find all the information you need on the pages of this site but please do contact us if you would like to find out more about us.
Karen Johns
Headteacher